Area Rugs Manufacturers in India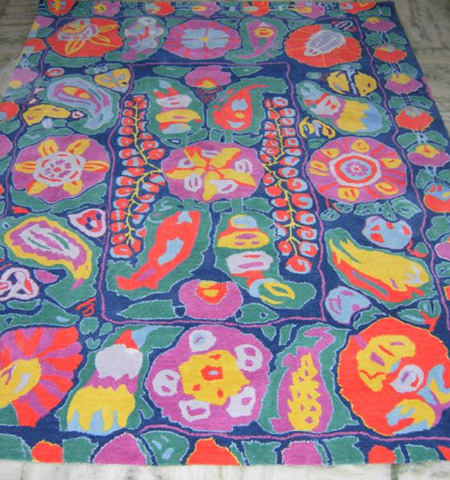 Area Rugs
---
Global Floor Furnishers is a Leading Area Rugs manufacturing company in India. We are the Best Quality Area Rugs Exporter, Importer & Supplier in India. Choose our wide variety of colors, patterns, sizes, and a great selection of premium Area Rugs in India.
---
Area Rugs Supplying in India
Area Rugs Manufacturers in India, Area Rugs Exporter & Importer in India, Area Rugs Suppliers in India, Area Rugs in India. An area rug is a type of rug that is typically used to cover a specific area of a floor. These rugs can be used to add a splash of color or pattern to a room, to protect a floor from wear and tear, or to simply create a more comfortable place to stand or walk. Area rugs are available in a wide variety of sizes, shapes, colors, and materials, so finding the perfect one for your home is easy.

DIFFERENT Materials for an AREA RUGS
A. WOOL: If you're looking for a natural fiber option for your home, wool area rugs are a great choice. Wool is durable and resilient, making it ideal for high-traffic areas. It's also naturally stain-resistant and easy to clean, making it a low-maintenance option for your home. Wool area rugs also have a natural ability to regulate temperature, making them ideal for both warm and cool climates. And because wool is a renewable resource, it's an environmentally friendly choice for your home.

B. SILK: If you're looking for a luxurious and elegant area rug, silk is the material you're looking for. Silk area rugs are made from the finest silk fibers, into a beautiful and durable rug. Silk area rugs are available in a variety of colors and designs, so you're sure to find one that's perfect for your home. Silk area rugs are a bit more expensive than other types of area rugs, but they're definitely worth the investment. Silk area rugs are incredibly soft and smooth, and they have a beautiful lustrous sheen. They're also very durable, so you can expect them to last for many years.

If you're looking for an area rug that will make a statement in your home, a silk area rug is a perfect choice.

CUSTOM AREA RUG MANUFACTURERS

There are many reasons to consider a custom area rug for your home. Perhaps you have a specific size or shape in mind, or you want a design that is completely unique. Custom area rug manufacturers can create a one-of-a-kind piece that is perfect for your space.

The process of creating a custom area rug is very similar to that of a traditional rug. First, the desired design is sketched out and then the rug is hand-woven or hand-tufted, or hand-knotted, using the highest quality materials. The result is a beautiful and unique rug that is sure to become a focal point in your home.

If you are considering a custom area rug for your home, there are a few things to keep in mind. First, it is important to find a reputable manufacturer who has experience in creating custom rugs. This will ensure that your rug is made to the highest standards and that it will last for many years to come.

Second, be sure to communicate your taste, size, and the design you need and take the quote from us, and accordingly, you may proceed further on this.

We are one of the best Custom area rug manufacturers who can offer your best quality rugs at factory prices.