Tibetan Rugs Manufacturers in India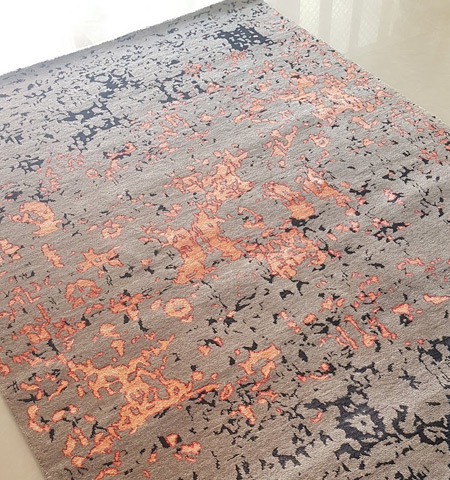 Tibetan Rugs
---
Global Floor Furnishers is a Leading Tibetan Rugs manufacturing company in India. We are the Best Quality Tibetan Rugs Exporter, Importer & Supplier in India. Choose our wide variety of colors, patterns, sizes, and a great selection of premium Tibetan Rugs in India.
---
Tibetan Rugs Supplying in India
Tibetan Rugs Manufacturers in India, Tibetan Rugs Exporter & Importer in India, Tibetan Rugs Suppliers in India, Tibetan Rugs in India. Tibetan rugs also known as Nepalese rugs are a type of floor covering that originates from the Tibetan Plateau in Asia. They are hand-knotted and made from a variety of materials, including wool, silk, and cotton. Tibetan rugs often feature intricate designs and patterns that are inspired by Tibetan Buddhist iconography.

Tibetan rugs are prized for their beauty and durability. They are often used in high-traffic areas, such as living rooms and hallways, as they are able to withstand heavy wear and tear. Tibetan rugs are also popular among collectors due to their unique design and history.

Nepalese rug manufacturers are some of the most skilled and experienced in the world. For centuries, they have been producing high-quality, beautiful rugs that are prized by collectors and homeowners alike.

Nepalese rugs are made using a wide variety of materials, including wool, silk, and cotton. They often use natural dyes to create vibrant, beautiful colors. The designs of Nepalese rugs are often very intricate, and they can be made in a variety of sizes.

Nepalese rug manufacturers are known for their attention to detail. Each rug is made with great care, and the manufacturers take pride in their work. Nepalese rugs often last for many years, and they can become family heirlooms.

If you are looking for high-quality rug Nepalese rugs, Contact us for the same

Custom Tibetan rugs
Tibetan rugs come in a variety of sizes, so be sure to measure your space before making a purchase. Also, Tibetan rugs are typically more expensive than other types of rugs, so be prepared to spend a bit more money, because they are hand-knotted, each rug is unique and no two are exactly alike. This means that you can choose a design that is perfect for your space, whether it's traditional or contemporary. Second, because they are made from the finest materials, Tibetan rugs are extremely durable and will last for many years. With proper care, they will only become more beautiful over time.

Finally, custom Tibetan rugs are a great investment. Not only will they add beauty and value but a good investment. Tibetan rugs are becoming increasingly popular as more people discover their beauty and quality. If you're considering a custom Tibetan rug for your home, here are a few things to keep in mind.