Handmade Rugs Manufacturers in India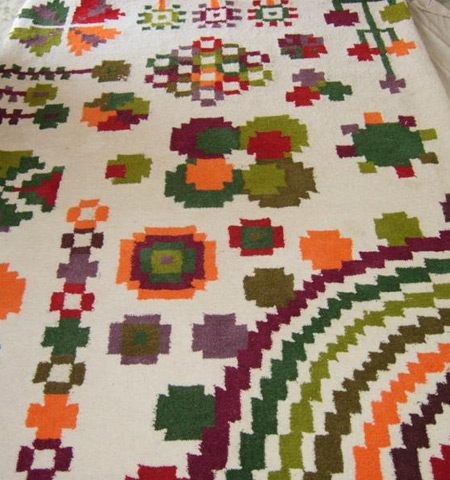 Handmade Rugs
---
Global Floor Furnishers is a Leading Handmade Rugs manufacturing company in India. We are the Best Quality Handmade Rugs Exporter, Importer & Supplier in India. Choose our wide variety of colors, patterns, sizes, and a great selection of premium Handmade Rugs in India.
---
Handmade Rugs Supplying in India
Handmade Rugs Manufacturers in India, Handmade Rugs Exporter & Importer in India, Handmade Rugs Suppliers in India, Handmade Rugs in India. When you think of handmade rugs, what comes to mind? Probably images of colorful, intricate pieces of art, made by skilled artisans in a faraway land.

Handmade rugs are a popular way to add some personality and style to any room. Whether you're looking for a small accent rug to brighten up a corner or a larger rug to cover a large area, there's a handmade rug for you.

There are a variety of materials and textures available, so it's important to find one that will fit the style of your room and the purpose of the rug.

Countries making handmade rugs
These are the countries that make mostly handmade rugs India, Iran, Pakistan, Afghanistan, Turkmenistan, Nepal, China, Caucasus, etc. But the best part is that India is such a versatile country where you can have all the styles of handmade rugs which are being made worldwide.

Indian handmade rugs :
What makes Indian handmade rugs so unique? For one, they're typically made with a great deal of care and attention to detail. Every inch of a handmade rug is carefully crafted, and the colors and patterns often vary dramatically from one rug to the next also the adoption of weaving techniques from Persia as Indo-Persian, from Nepal as indo-tibetan, kelims, Moroccans, hand-tufted, flatweave all styles, you name them and we have.

Suitable materials for handmade Rugs :
A handmade rug is often made with natural fibers like wool or cotton, which can add a bit of texture and character to your space. They're also usually made with a higher quality of craftsmanship, meaning they'll last longer and look better over time. Wool is warm it beats the race, as this wool creates a soft and bouncy carpet in some cases silk, bamboo silk, viscose, Tencel, botanical silk or other yarns are also being used.

Types of handmade Rugs
These handmade rugs can be made in hand-tufted, hand-knotted, or hand-woven patterns.

If you're looking for a unique addition to your home, a handmade rug is a great option. They can add a touch of elegance or coziness, depending on the design, and they're sure to be conversation starters.

Custom Handmade rugs
At Our factory in India, we make one-of-a-kind handmade rugs that we supply worldwide. We are Specialists in custom rug production and all our rugs and carpets are Handmade. We believe that craftsmanship makes a difference, these handmade carpets and rugs can be hand-tufted, hand-knotted, or handwoven.

You can easily Decorate your floor space or walls with shades of handmade rugs and more. One has to ensure the Quality of the handmade rugs.

Let us know your specific requirements and we will offer you a wide selection.